For more information on these dogs: click on the picture
If all goes well, there will be puppies born on March 21nd, 2019 from these parents: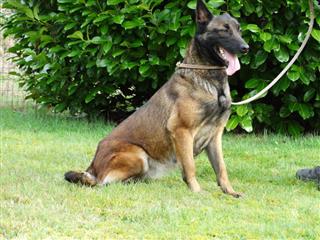 Racky is a sport dog who likes to work for his boss.
It is a dog that can handle very high pressure and has a powerful grip.
Racky is a son of Stan van de Leibeekhoeve.
Sarah has already proven in the past that she gives stable offspring who do very well in the police and surveillance world. Sarah is a daughter of Hergos van het Groentenhof.